Archives
Details

Created: Monday, 09 November 2015 14:14
Details

Created: Wednesday, 25 March 2015 16:09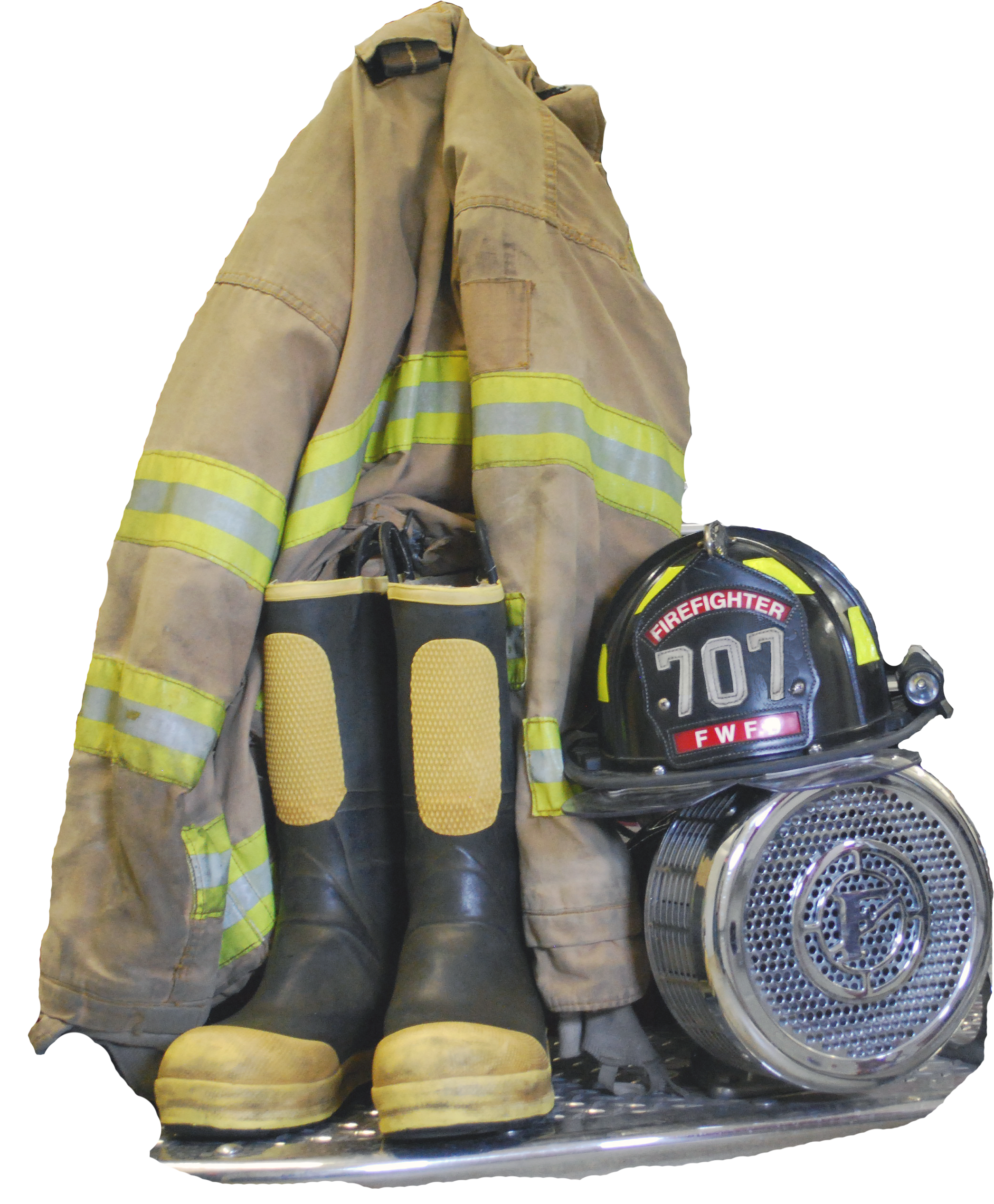 Join us on Saturday, April 11, 2015 for the 3rd Annual FWFD Health and Wellness in the Public Safety Arena seminar - "CANCER:  a Firefighter's Real Risk.  Your Steps to Understanding and Prevention." 
Multiple studies, including the recent NIOSH cancer study have repeatedly demonstrated cancer numbers are statistically higher for multiple types of cancers in firefighters compared to the general American population.
During this free seminar experts will discuss and identify risks associated with cancer in the fire service and standard methods of reducing risk during the course of duty.  We will also examine behavioral health issues within Emergency Services. 
Saturday, April 11, 2015
8 a.m. - 12:00 p.m.
Public Safety Academy /Ivy Tech South
(7602 Patriot Crossing, Fort Wayne, IN)
Presenters:
Dr. Mark O'Shaughnessy - Parkview Health
A Cardiovascular Specialist and leader in community wellness and prevention, Dr. O'Shaughnessy will present a general introduction to cancers and basic treatment options. 
Tim McDonnell - IFD Captain and Director of Indiana Firefighters Cancer Support Network
As a firefighter and cancer survivor, McDonnell will discuss the alarming statistics and status of cancer in the fire service industry - the most dangerous and unrecognized threat to the health and safety of our nation's firefighters.
Dr. Robert Smith - IFD Retired Lieutenant and Psychotherapist
Dr. Smith will examine behavioral health issues commonly identified in emergency services as well as the organizational culture shift recognizing the need for behavioral health programs. 
For further information please call 260.427.1102.  Click here for a printable seminar flyer. 
Details

Created: Monday, 02 February 2015 15:07
January 26, 2015 - The Fort Wayne Fire Department was called to the 4500 block of Albert Drive when the home's occupants reported smoke in the house.  Crews arrived and found a fire behind the chimney in the walls of the family room of the two story house.  Firefighters were able to extinguish the fire in 12 minutes.  Seven people were home and were able to self-evacuate prior to FWFD's arrival.  Crews rescued three pets.  No injuries were reported.  The cause of the blaze is under investigation. 
Details

Created: Monday, 23 February 2015 14:56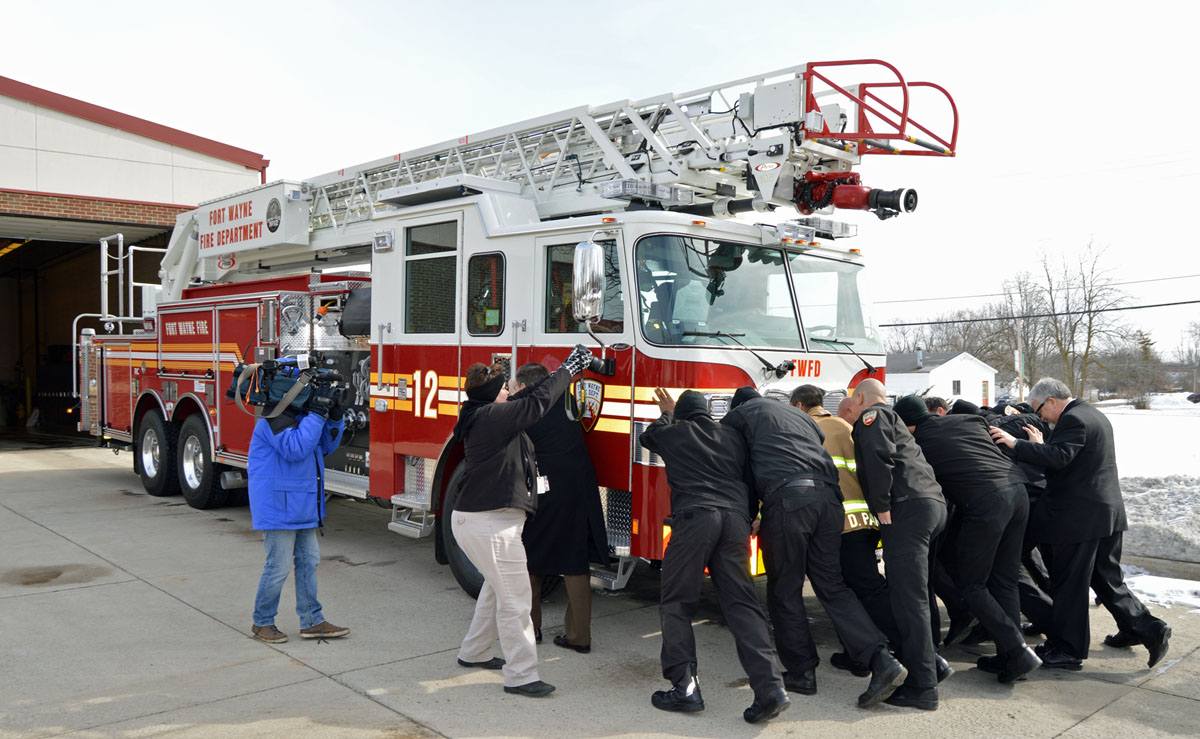 February 20, 2015 -  The Fort Wayne Fire Department celebrated the installation of a new apparatus at Station 12 (6901 S. Anthony Blvd.)Fire Chief Eric Lahey, Public Safety Director Rusty York, Reverend Jon Scicluna, and Station 12's crew were on hand to push the new truck into service following the ceremonial wet down and blessing. The new Pierce is a 105' rear mount ladder truck.
Details

Created: Tuesday, 25 November 2014 09:44
Santa is stuck!!! Stuck on the roof the Fort Wayne Firefighters Museum (226 West Washington Blvd.) and FWFD Truck #1 will arrive at 1 p.m. Sunday, December 7 to rescue good old St. Nick.  After he is safely lowered to the ground, he makes his way into the Museum to visit the children until 3 p.m. 

Saving_Santa.sm.pdf
Avoid the long lines at the Mall, here is your chance for the kids to share their Christmas list with Santa.   Pictures, hot chocolate, coffee, hot dogs and popcorn will be available for purchase.  Proceeds benefit the Museum's Fire Prevention Program.   Parking is available both in the street and in the library lot east of the museum.