Mayor Henry names Eric Lahey as new Fire Chief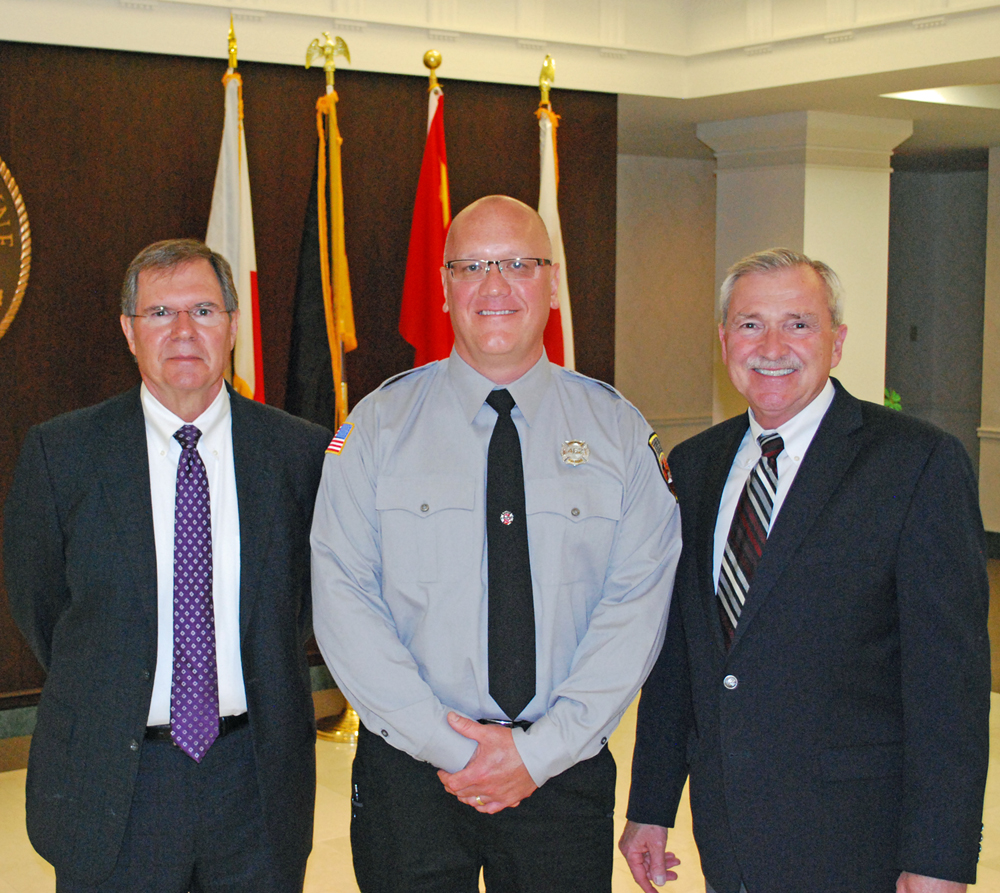 Fort Wayne, Ind. - Fort Wayne Mayor Tom Henry today announced that Eric Lahey has been appointed as Fire Chief for the City of Fort Wayne.

Lahey has been with the Fort Wayne Fire Department since 1996. Most recently, Lahey has been a firefighter at Station 11 on Rudisill Boulevard. He has a passion for safety and emergency preparedness in the private sector as well and provided both consulting and instruction for Niles Safety Services in the healthcare arena. In addition, Lahey has held the positions of deputy fire chief, district chief of special operations, district chief of training and development, and captain of training.

"A commitment to public safety is a top priority of my administration," said Mayor Henry. "Eric has the skills and experience to lead the Fort Wayne Fire Department in an efficient and effective manner. Eric is a respected and proven professional. His leadership skills and a passion for public service will serve us well."

"I'm looking forward to serving and protecting our community as the chief of the Fort Wayne Fire Department," said Lahey. "I want to thank Mayor Henry for this opportunity. The Fort Wayne Fire Department is committed to meeting the needs of residents and businesses. We'll work together each day to ensure that the Fort Wayne Fire Department continues to provide and improve its excellent fire services."

Lahey is a Fort Wayne native and served in the United States Army's 7th Infantry Division, 3rd Battalion of the 27th Infantry Regiment. He was honorably discharged from active service in 1992 and spent six years as part of the Indiana National Guard, rising to the rank of Staff Sergeant. He is a graduate of Concordia Lutheran High School and has attended classes at both IPFW and Ivy Tech Community College.

Lahey will begin his duties as Fire Chief on Monday, June 2. A swearing-in ceremony will be held at 2 p.m. Monday, June 2 in Room 035-Council Courtroom on the garden level in Citizens Square, 200 E. Berry St.