September 10, 2014 - The Fort Wayne Fire Department (FWFD) promoted Captain Travis Hostler to District Chief of Training on Wednesday, September 10.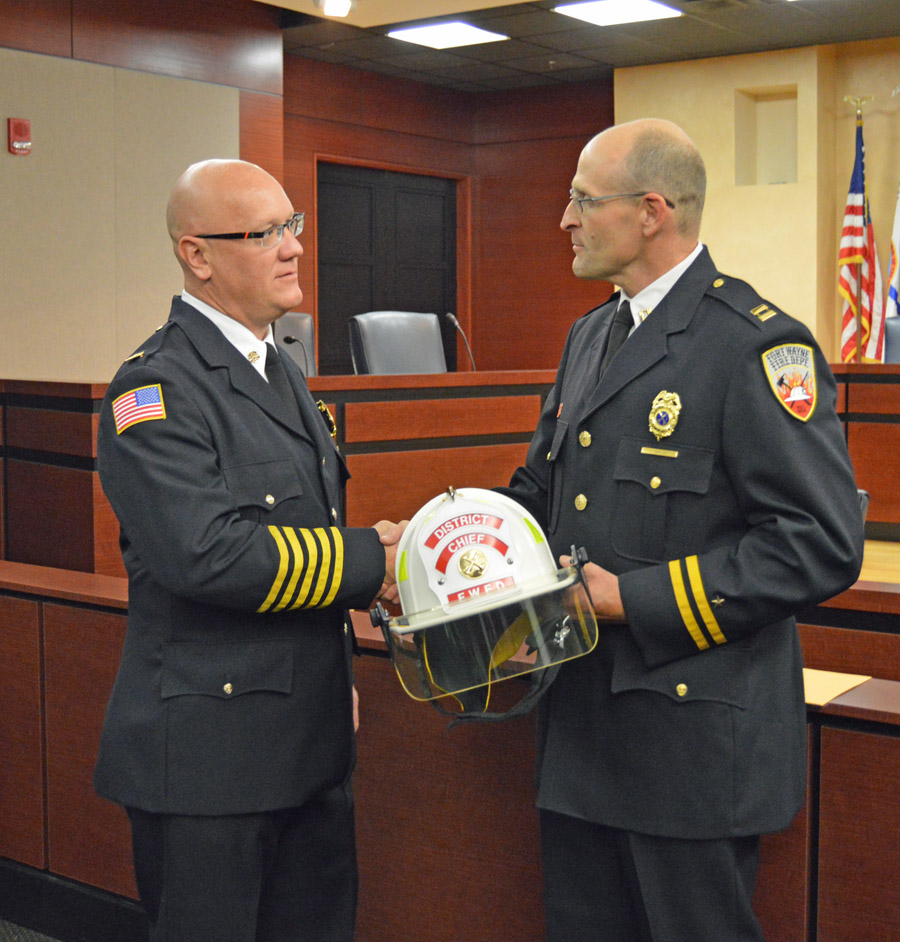 Hostler, a 14-year veteran of the FWFD, will be responsible for the operations of the Fort Wayne Fire Department Division of Training including the planning and implementation of all training programs for the department relating to fire service and EMS. Additionally, as the Academy staff supervisor, Hostler will oversee recruitment and hiring of future FWFD members, as well as manage their instruction and completion of the academy curriculum.
In addition to his rank of firefighter, Hostler has served as Captain of Training and was a member of the Water Rescue Team. He also works at Parkview Regional Medical Center with the Mobile Intensive Care Unit and Critical Care Truck. Hostler holds a Bachelor of Science degree in Communications from Manchester University.