The Fort Wayne Fire Department
At this time, the Fort Wayne Fire Department is no longer accepting applications for firefighter positions. If you are interested in applying for a firefighter position during a future hiring process, please visit the Get Recruited portal to learn more.
The Fort Wayne Fire Department proudly protects over 255,000 citizens living in an area of 110.5 square miles. We provide 24-hour fire protection to residential and businesses in the city of Fort Wayne. We operate out of 18 strategically located stations throughout the city. Our department is a public department whose members are on a full time paid status. We have an ISO rating of 2.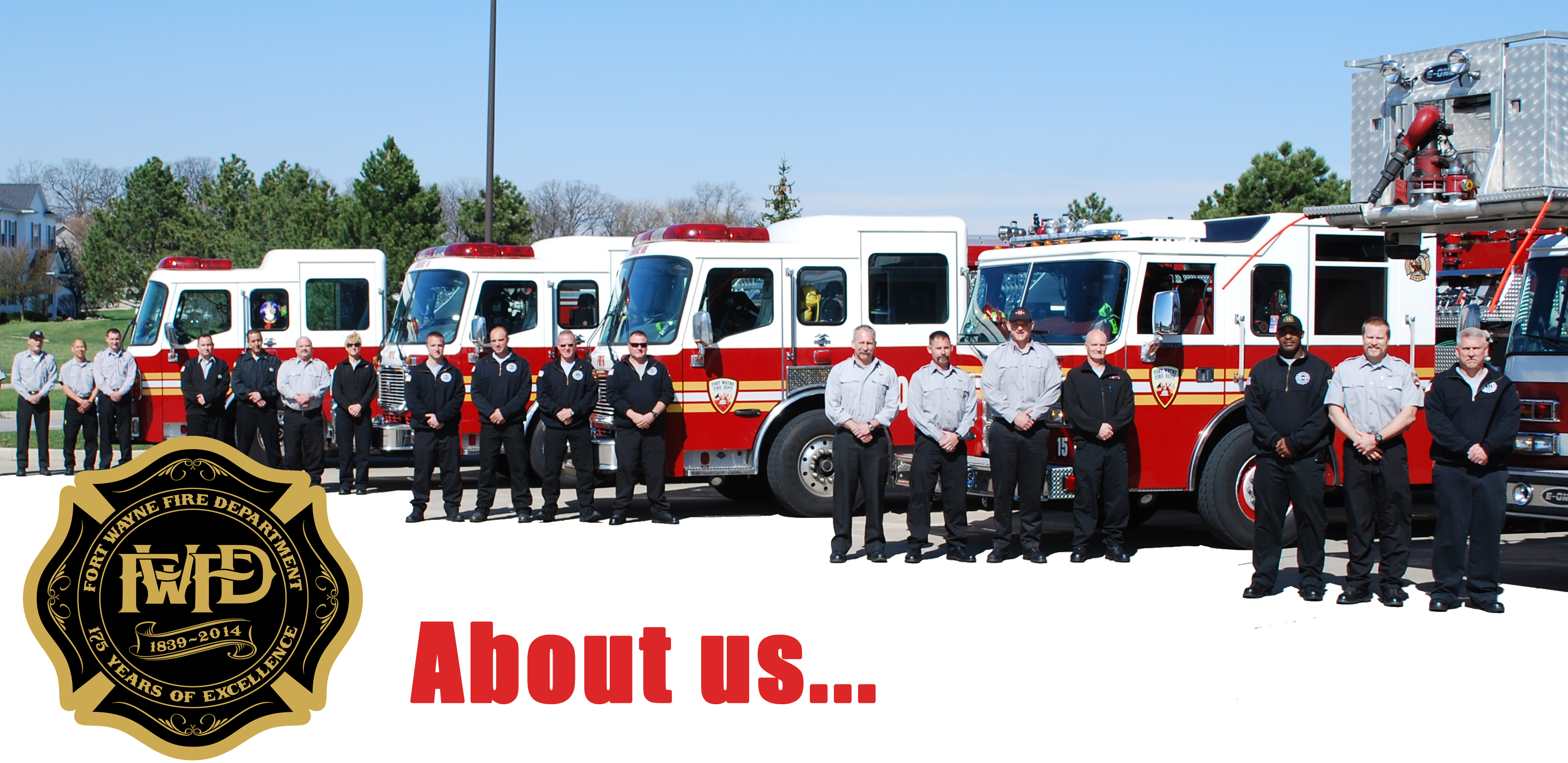 We are:
18 Fire Stations
349 Sworn Firefighters
10 Civilians
27 Staffed Apparatus

18 Engines
5 Rescue Ladder Trucks
4 Battalion Chiefs
Our Services:
Fire
EMS
Haz-Mat
Search and Rescue
Education
Our Mission:
It is the mission of the Fort Wayne Fire Department to prevent the loss of life and to control or reduce the loss of property by applying all of our professional knowledge and resources. We will accomplish this mission through fire suppression, rescue, code enforcement, public education, fire investigation and professional development training. It is our number one priority to provide the best fire service to all the citizens and visitors to our great city.
Fort Wayne Fire Department
One Main Street, Suite 901
Fort Wayne, IN 46802
260-427-1478