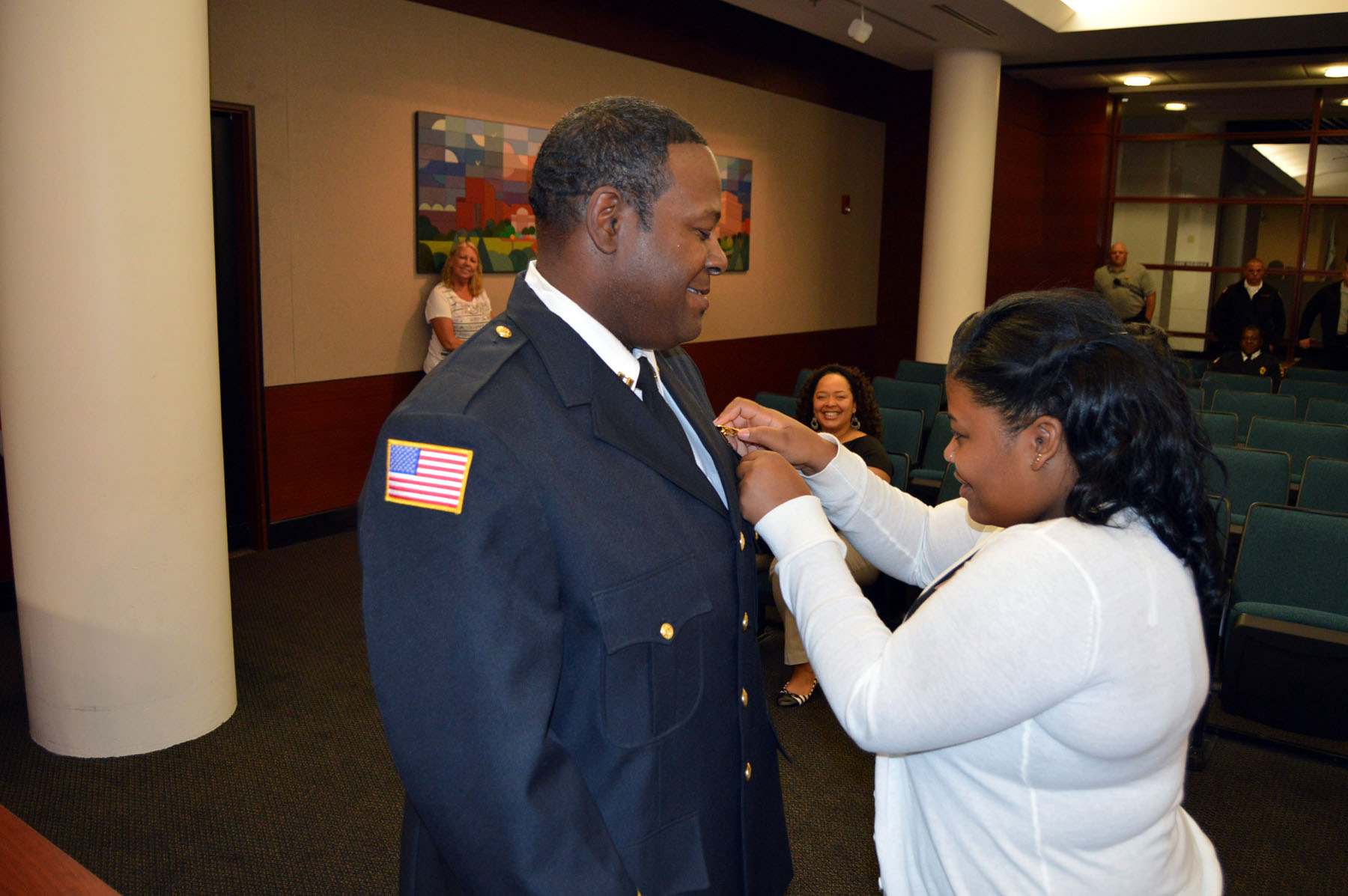 October 8, 2014 -The Fort Wayne Fire Department (FWFD) promoted Captain Geneori Hogan at a swearing in ceremony today.  Hogan, a 17-year veteran of the FWFD, will be sworn in as District Chief of Information & Technology.
In his new position, Hogan will be responsible for overseeing FWFD's IT systems, perform data analysis and update and maintain software programs. He will also serve as liaison between the Fire Department and the City's third party systems contractor.
In addition to his rank of Firefighter, Hogan promoted to the the rank of Lieutenant in 2005 and Captain in the Inspection Division in 2010. Hogan holds an Associate Degree of Applied Science in Computer Applications and Programming from International Business College.